Dawsons palomino coat was luminescent in the glistening moon that night. Ducky was just a few yards away, scouting along the bushes edge as she remained carefully out in the open field. Though the tree line was only inches away, Dawson would have the advantage point to strike into her fast gallop if danger struck.
Dawson was never one to run or hide from danger, in fact, she was usually the one being risky. Though, Ducky had insisted on taking the more dangerous route because that was his duty. Whatever that means...

A distant, well actually, semi-close hello whispered into Dawson's ears ringing like alarms. It didn't sound dangerous, it sounded feminine. Her eyes lingered, debating on following orders from Ducky or pursuing into the tree's to hunt down the other voice. Then, a male's voice whispered from the other ear, and made it twitch. Male? Masculine? Her eyes darted, he sounded harmless, but sometimes their voices could be deceiving.

A quarter horse, is the fastest horse in a quarter mile. Surely she would be able to lose whatever hid in the bushes. So, convincing herself to not follow some dogs made up rules, she plunged through the bushes. It was more shaded, the moon only creeping out whenever the leaves parted. Ducky hadn't noticed she had left the open fields yet, but soon he would. Her eyes kept darting like security 's, daring any beast to approach her unguarded.

And just as she thought her mind was playing tricks on her hearing, she could make out too odd shapes. One, a weird creature she could not even register as a mammal, and another horse. They looked innocent, and alone. Hopefully no creature lurking in the dark. She entered the clearing where the two stood. Watching them carefully, even the slightest movement would cause her to run.

"Hello? I am Dawson" her voice rang out like a classical tune. There was rustling in the bushes behind her. Her mind knew who it was, so she didn't dare look. Her would be furious, frustrated, angry, worried. "Dawson I tho-" Ducky's voice fell quiet as he growled in anger. Feeling somewhat humiliated that he took his "security" too far, he regained his composure. "And I am Ducky. Sorry for the rude awakening from the bushes... I had told Dawson to stay along the edge of the tree line. We didn't know who... Or what... You were." Dawson felt like sticking her tongue out in triumph, but that would be over the top.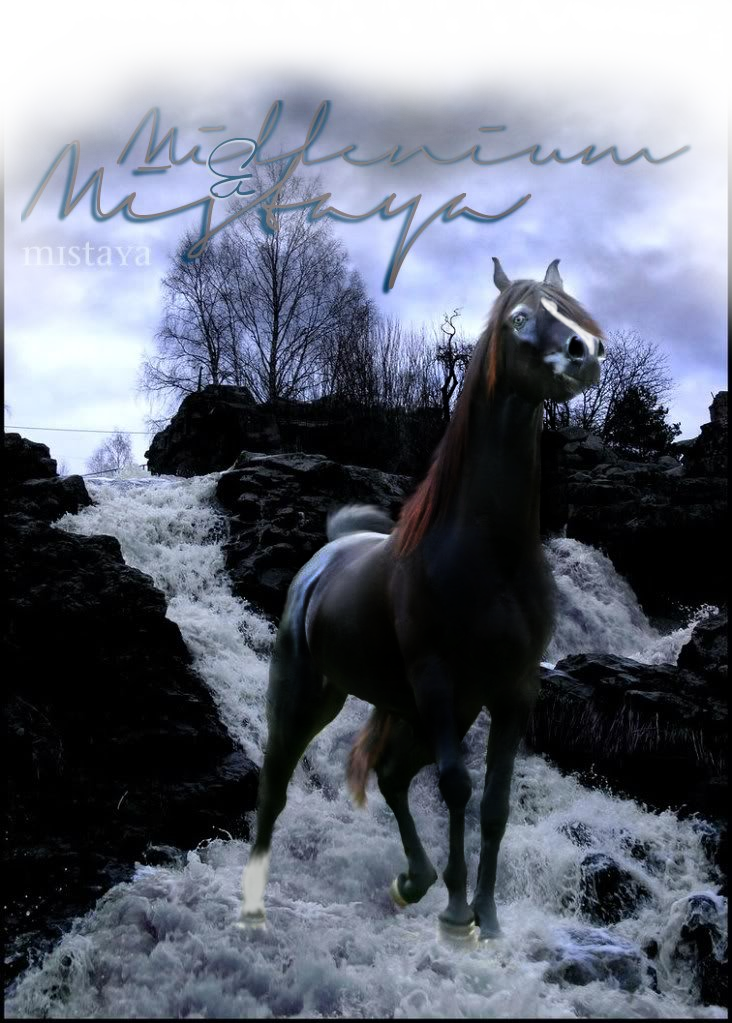 font>