Somaliland Cyperspace News Board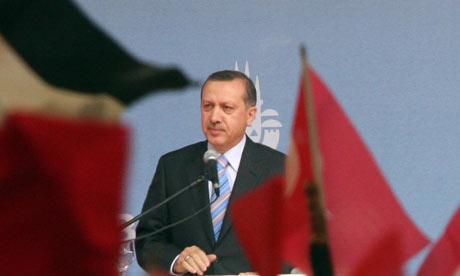 God bless Turkey

Dr. Hawa Abdi, a Somali humanitarian, was honored for her work battling famine, murder, disease, and rape in her native country at the Women in the World Summit, which the conflict at home prevented her from attending. She is pictured here at last year's summit, Marc Bryan-Brown
[Note: Some of the postings are PDF files; to read them, download a free Adobe Reader:

And to listen to mp3 and other audio/video, download a Microsoft player:
Somaliland Board archives. (May 2009- )
Go to home page
Set up your own free boardroom here
Women's news and studies
Email address: m.bali at aol dot com
Archives: Board 6 -- Board 5-- Board 4-- Board 3-- Board 2-- Board 1
To inform. To inspire. To ignite change for the common good.
A member of CAUCE (The Coalition Against Unsolicited Commercial Email).
---

Replies:
There have been no replies.



You must register before you can post on this board. You can register here.



Post a reply:
---
When fire is cried and danger is neigh,
"God and the firemen" is the people's cry;
But when 'tis out and all things righted,
God is forgotten and the firemen slighted.
~Author unknown, from The Fireman's Journal, October 18, 1879
Disclaimer
The views and opinions expressed in articles posted on this board are those of the respective authors' own and do not necessarily reflect those of site maintainer, who seeks to publish a diverse range of perspectives on any given issue. While we make a good faith effort to ensure the accuracy of published articles, we assume no responsibility or legal liability, express or implied, for the content of any work of the author and/or copyright owner.
Board archives. (May 2009- )
Go to home page
Our ignorance of history causes us to slander our own times. (Flaubert)
---